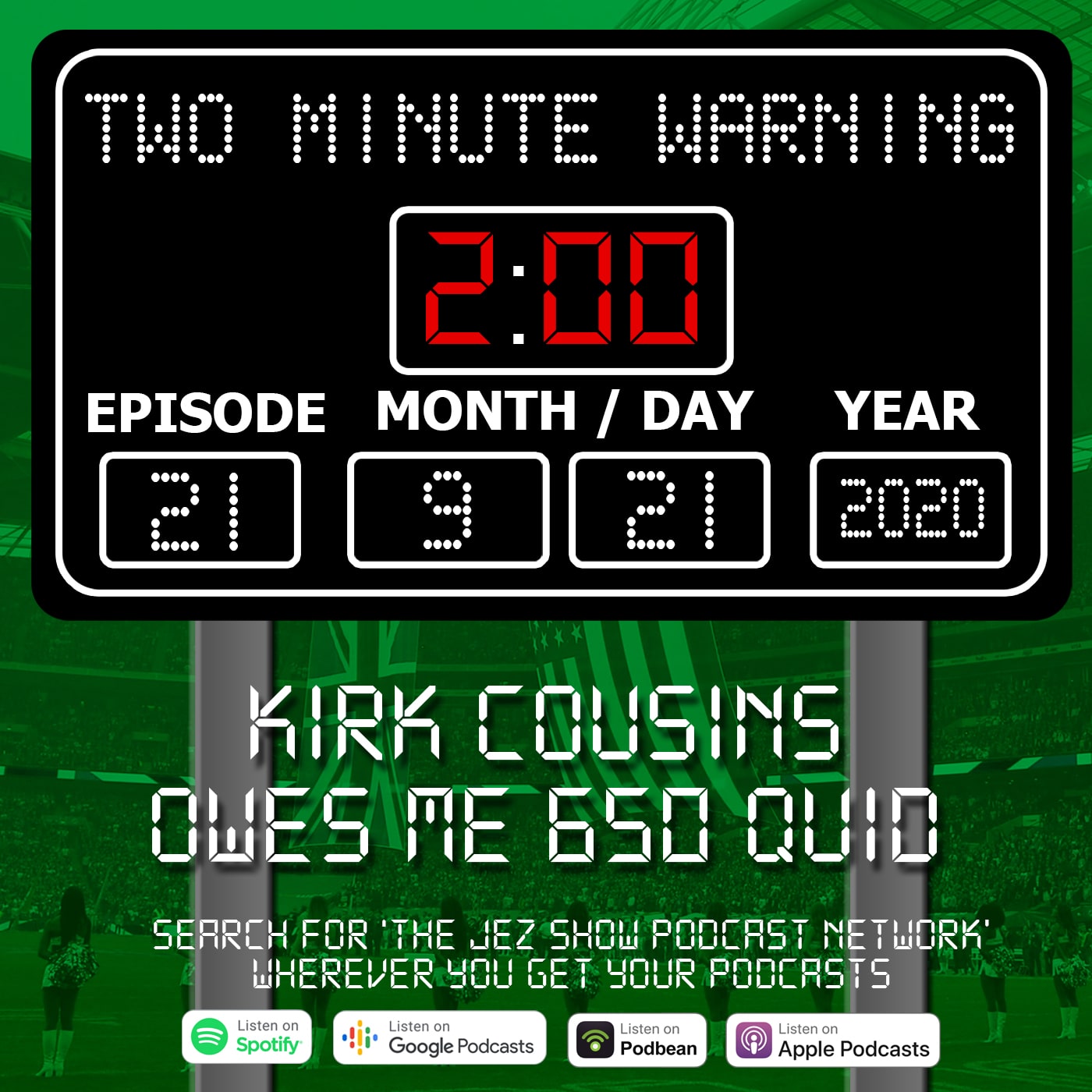 The Two Minute Warning boys are hitting the airwaves with all the details, news and discussion from week 2 in the NFL! On this episode we discuss the wave of injuries sweeping the league, Justin Herbert's shock first start, and how Kirk Cousins and the Vikings cost Jez £650.
Follow Two Minute Warning around the interwebs:
Twitch - twitch.tv/2mw_matt
Facebook - facebook.com/twominutespod
Twitter - twitter.com/twominutespod
Live every Monday night at 9pm UK time.
==========
Music used in this podcast / live stream:
Introduction music – American Football -Rugby- by AudioLibrary (https://www.youtube.com/watch?v=fTXcZ0ijI1o)
This podcast is not affiliated with the National Football League, the Canadian Football League, the XFL, or any professional sports entity. All clips, soundbites and trademarks are used in accordance with UK fair use copyright law and remain the property of their respective owners.