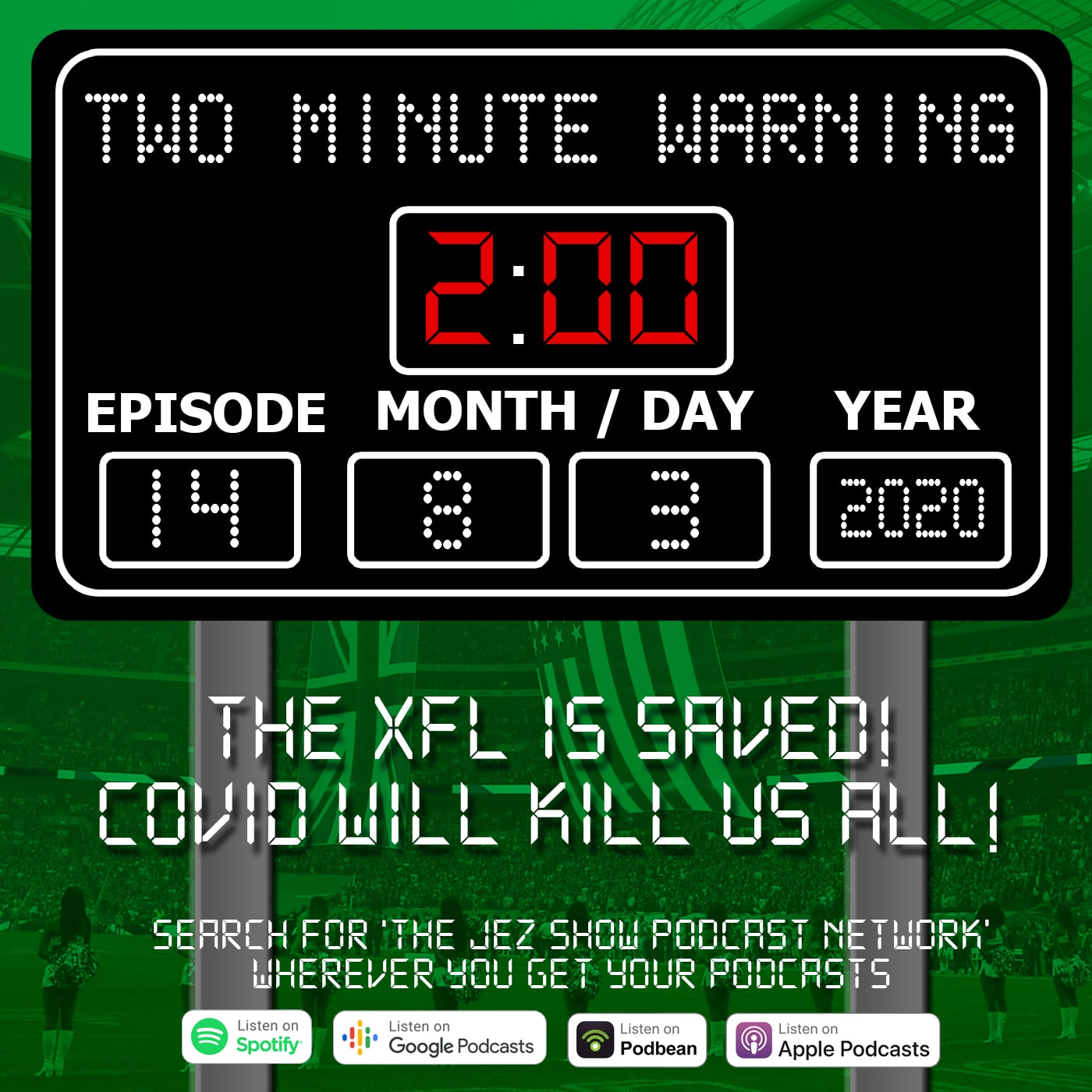 In what could be the most jam-packed episode of Two Minute Warning to date, Jez and Matt are joined by special guest co-host Duff Valley as they discuss all of the latest news from around the XFL, late breaking news about the XFL, and the state of the NFC East.
==========
Music used in this podcast / live stream:
Introduction music – American Football -Rugby- by AudioLibrary (https://www.youtube.com/watch?v=fTXcZ0ijI1o)
This podcast is not affiliated with the National Football League, the Canadian Football League, the XFL, or any professional sports entity. All clips, soundbites and trademarks are used in accordance with UK fair use copyright law and remain the property of their respective owners.