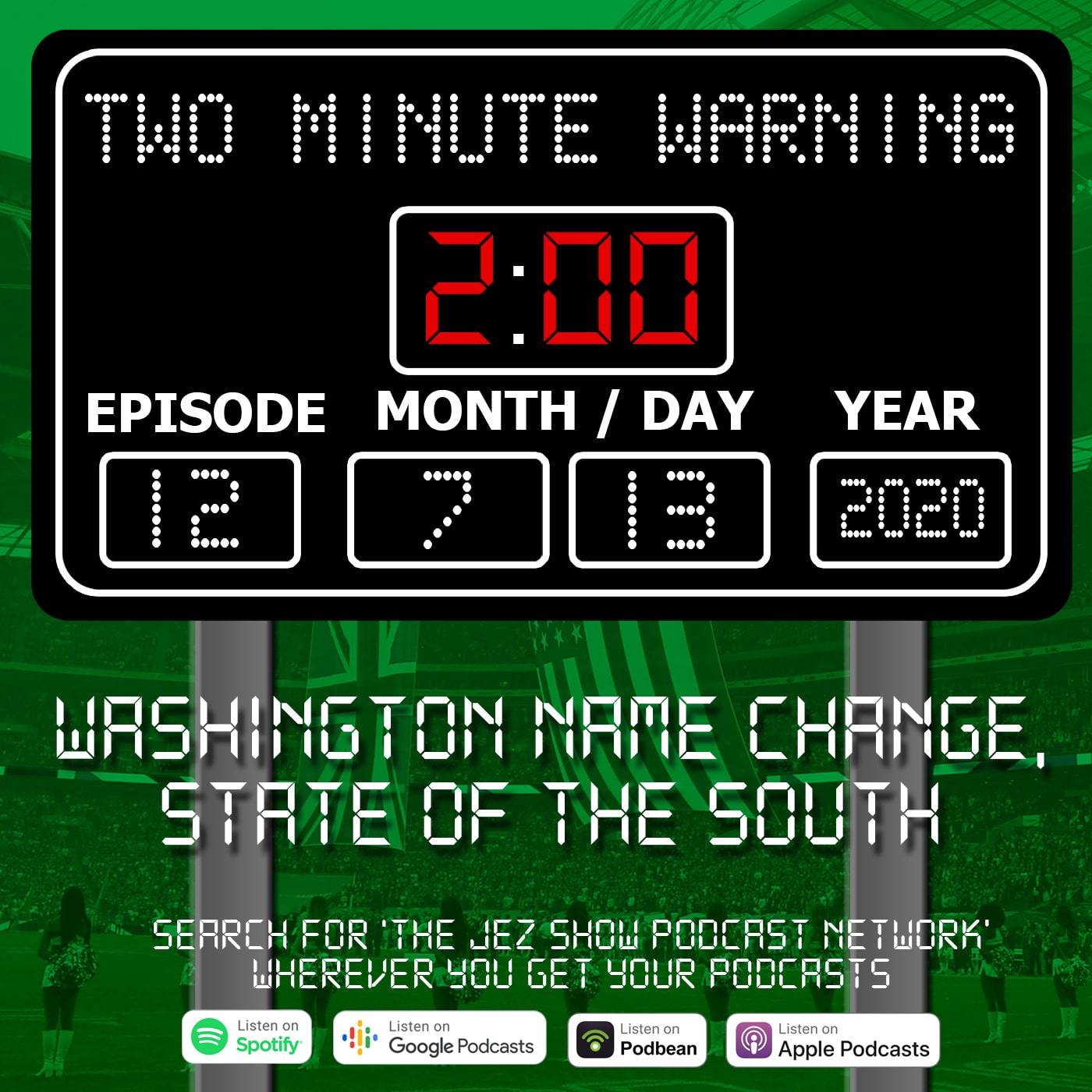 It's official. The Washington Redskins are no more, announcing that the name will change imminently. Join Jeremy Walker & Matt Ward tonight on Two Minute Warning for discussion of this as well as the franchise tag deadline and the state of the teams in the AFC South.
==========
Music used in this podcast / live stream:
Introduction music – American Football -Rugby- by AudioLibrary
(https://www.youtube.com/watch?v=fTXcZ0ijI1o)
This podcast is not affiliated with the National Football League, the Canadian Football League, the XFL, or any professional sports entity. All clips, soundbites and trademarks are used in accordance with UK fair use copyright law and remain the property of their respective owners.